Manjunath Rao
President - Managed Services
ATMs have been a part of the banking landscape globally since the 1970s, revolutionizing how we bank and transact. Add to that the infiltration of smartphones in every aspect of our lives, and you have a revolutionized, payment mechanism. With financial technology making it increasingly convenient to access various digital payment methods, lack of trust continues to be the single most determinant left to be addressed. It is therefore not surprising that cash continues to hold force worldwide, and consumers frequently visit ATMs for cash withdrawals.
An ATM today is a self-service bank branch offering seamless and quick service to consumers. Over the years, ATMs have evolved from dispensing cash through physical cards to dispensing cash using a mobile phone. The launch of Interoperable Cardless Cash Withdrawal (ICCW) feature in ATMs by multiple banks in India, the convergence of UPI and ATM provides consumer convenience and confidence to withdraw money digitally without being restricted by a physical ATM card.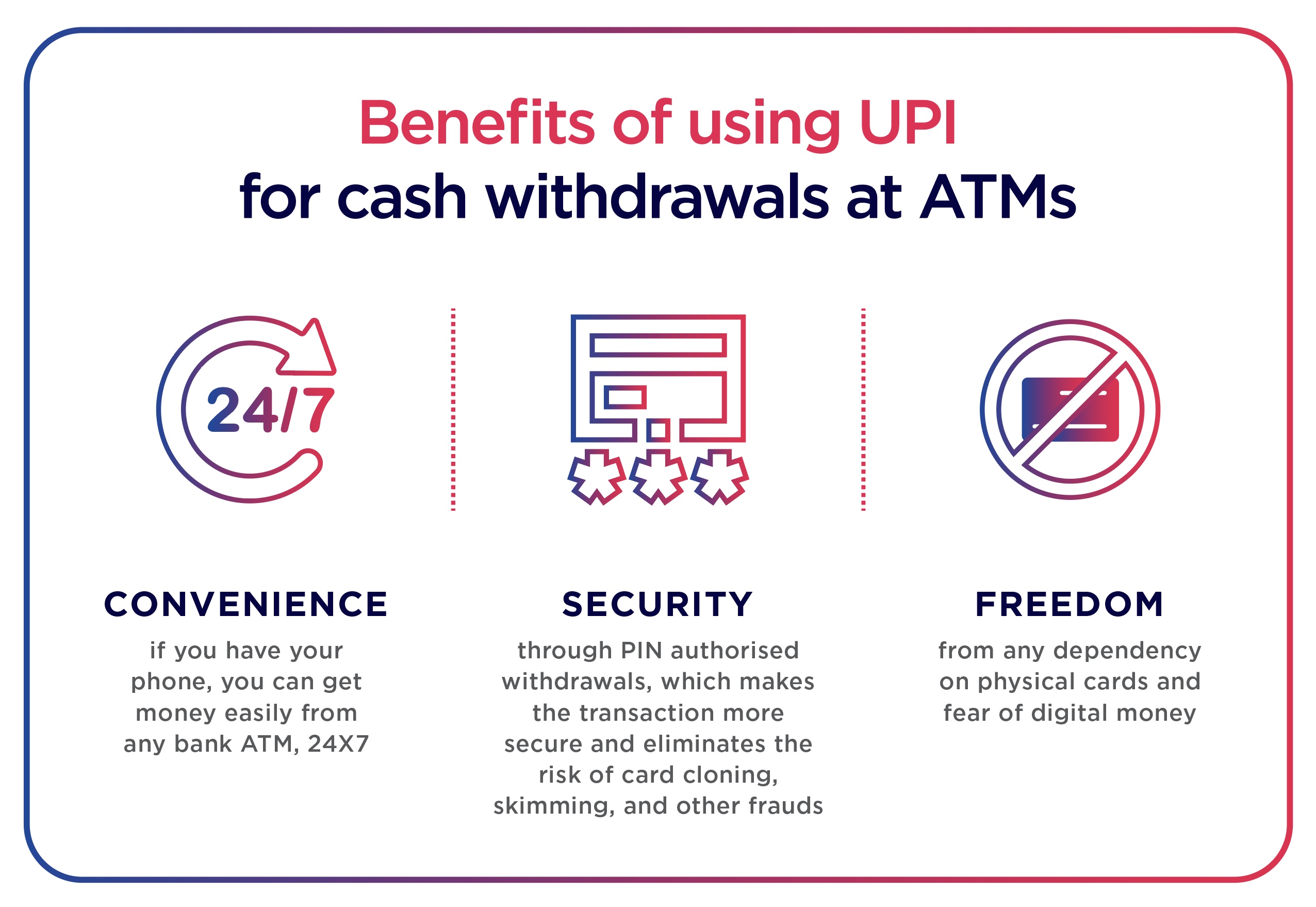 This feature provides digital natives an alternative for easy access to cash by allowing any bank customer to withdraw cash from any bank ATM by scanning the QR code using any UPI application on mobile and authorizing the transaction using UPI PIN. The most significant benefit of this enabled feature is that it allows a consumer to use their familiarity with UPI at an ATM, thereby providing ease and safety during cash withdrawals. It also creates a lower reliance on the need to enter a PIN or use physical debit cards to initiate cash withdrawals. It would reduce frauds such as card cloning, impersonation, and device tampering and negate the fear of card loss. It allows consumers to withdraw money even if they have lost their debit card or if their card issuance is delayed. This feature makes ATM transactions digital and highly secure by reducing card-based fraud. The deployment helps to combine the convenience of a digital transaction with the superior functionality of a physical infrastructure.
Cardless cash withdrawals through UPI: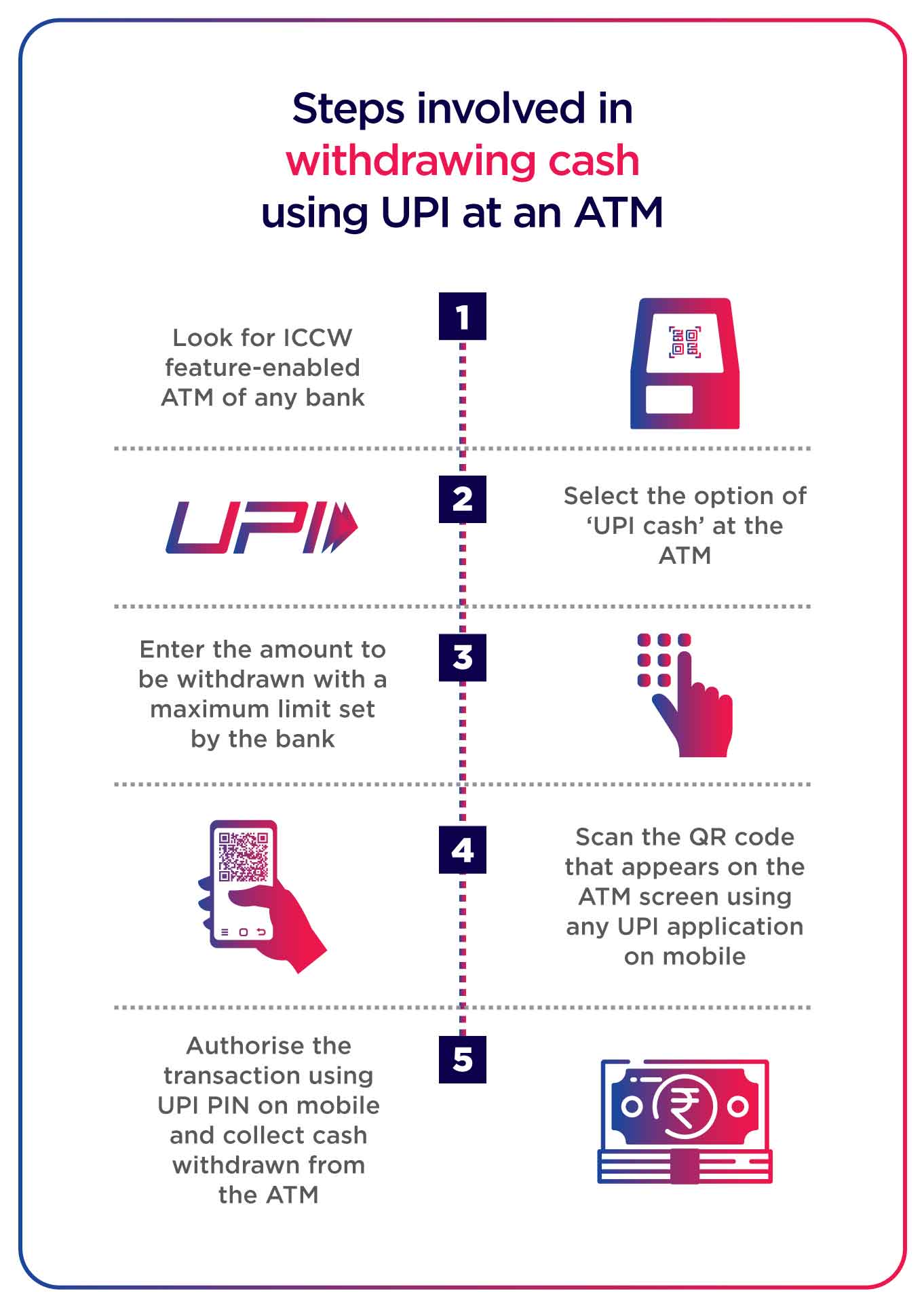 There are some upsides to using UPI for cash withdrawals at ATMs.
Convenience – if you have your phone, you can get money easily from any bank ATM, 24X7.
Security – through PIN-authorized withdrawals which makes the transaction more secure and eliminates the risk of card cloning, skimming, and other frauds.
Freedom – from any dependency on physical cards and fear of digital money
As more and more consumers today lean towards secured cardless transactions, interoperable cardless cashless withdrawal is becoming a game-changer because it provides added convenience to customers across society. The increased interoperability will enhance financial inclusion, provide more individuals with easy access to money, and increase interbank transactional efficiency. The growing emphasis on security measures, such as ID-based or biometric authentication and advanced encryption, is bound to further instill customer confidence in cardless transactions. In the fast-moving high-tech world, your phone today is valuable for checking email, making purchases, getting directions, and banking. Now, your mobile phone can also initiate cash withdrawals at an ATM. It's fast, convenient, and can make everyday banking that much easier.
Disclaimer - This article has been first published in Deccan Herald